TMC Cricket Ground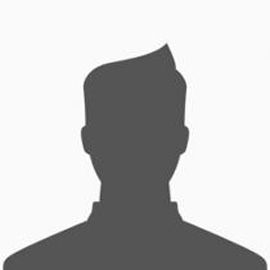 Meezan Bank Green
144/9
vs
138/9

Shan Foods
completed
Meezan Bank Green won by 6 runs
Meezan Bank Green Crowned Champions.

Preview

Meezan Bank Green batted first against Shan Foods at the 33rd Challengers Corporate Cup final in an absolute thriller!

Meezan were off to a roaring start with openers Mirza Ahmed and Sadaqat Ali racing away with scores of 56 and 30 respectively. After the opening pair were dismissed however, the team seemed to completely lose their way, throwing away their wickets, unable to fully recover. Nabeel Baig and Adil Hussain tried to bring the fire back in their side with cameos of 15 and 17 respectively as Meezan Bank ended at 144 for 9 in 20 overs. Shan Foods bowlers did well to pull the game back in their favour with Maqsood Ahmed and Danish Farooqi striking with the ball, picking up 3 wickets each while Meraj took a couple.

In response, Shan Foods lost their opener Nafay for duck and seemed to stumble after that. Abdul Rehman's handy 24 seemed to helped stabilize the innings but it was really Muhammad Faisal and Sheraz Ali who helped save their side. Faisal scored 35 while Sheraz's fiery 43 off 29 seemed like it could take the game away from Meezan Bank before their bowlers struck. Despite the team cruising at one stage, they eventually ended at 138 for 9 in 20 overs with the pressure of the final getting to the chasing side.  Meezan bowlers struck when needed with Adil Hussain, Rashid Faraz and Zia ul Hasan taking 2 wickets each.

Meezan Bank Green clinched victory by 6 runs and were crowned champions.
Meezan Bank Green
How Out
Bowler
Catcher
R
B
4s
6s
SR
50's
100's
CT
ST
Extras
(w 8, nb 1, b 1, lb 2)
9
0
0
144
120
0
0
0
0
0
0
0
Shan Foods
How Out
Bowler
Catcher
R
B
4s
6s
SR
50's
100's
CT
ST
Extras
(w 6, b 2, lb 4)
9
0
0
138
120
0
0
0
0
0
0
0